\ Edible Story of Daikon /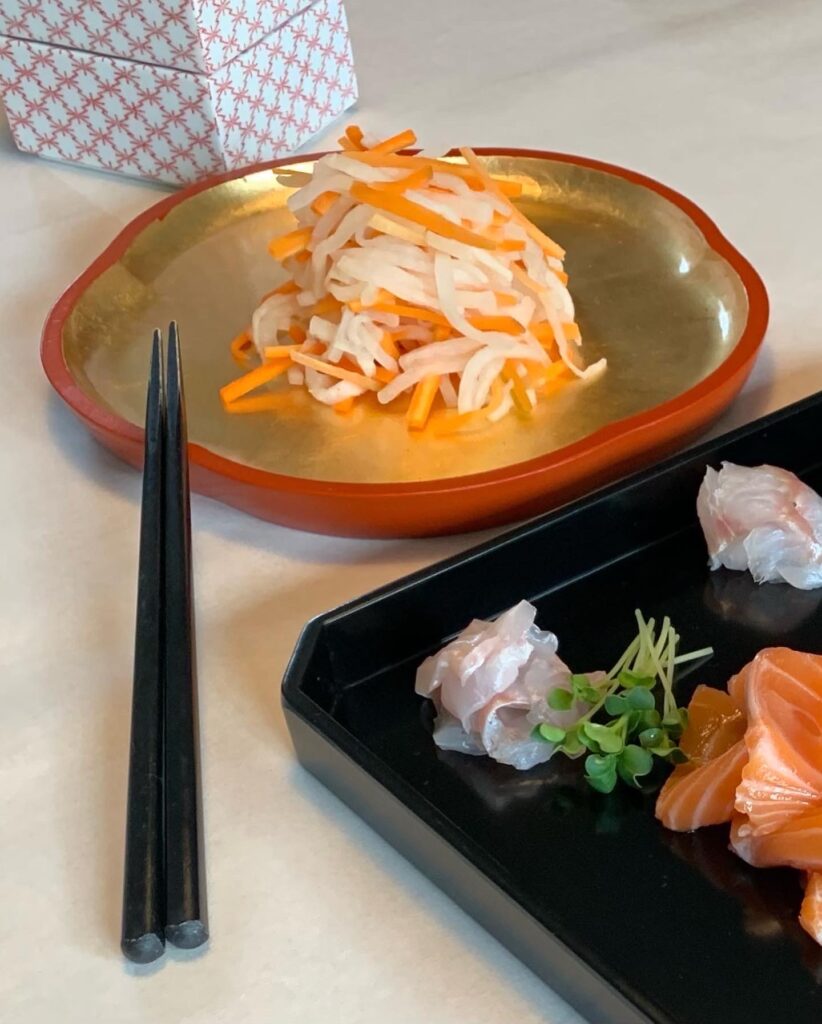 I was cooking Japanese traditional New Year's dishes 'Osechi' in the end of 2022. Peeling Daikon and peeling, peeling for making 'KOUHAKU NAMASU'. 'KOUHAKU NAMASU' is a quick pickles and one of Osech-dish.
I felt the shape of the peeled skins looks like a good bangle. Again, I stated to play with it.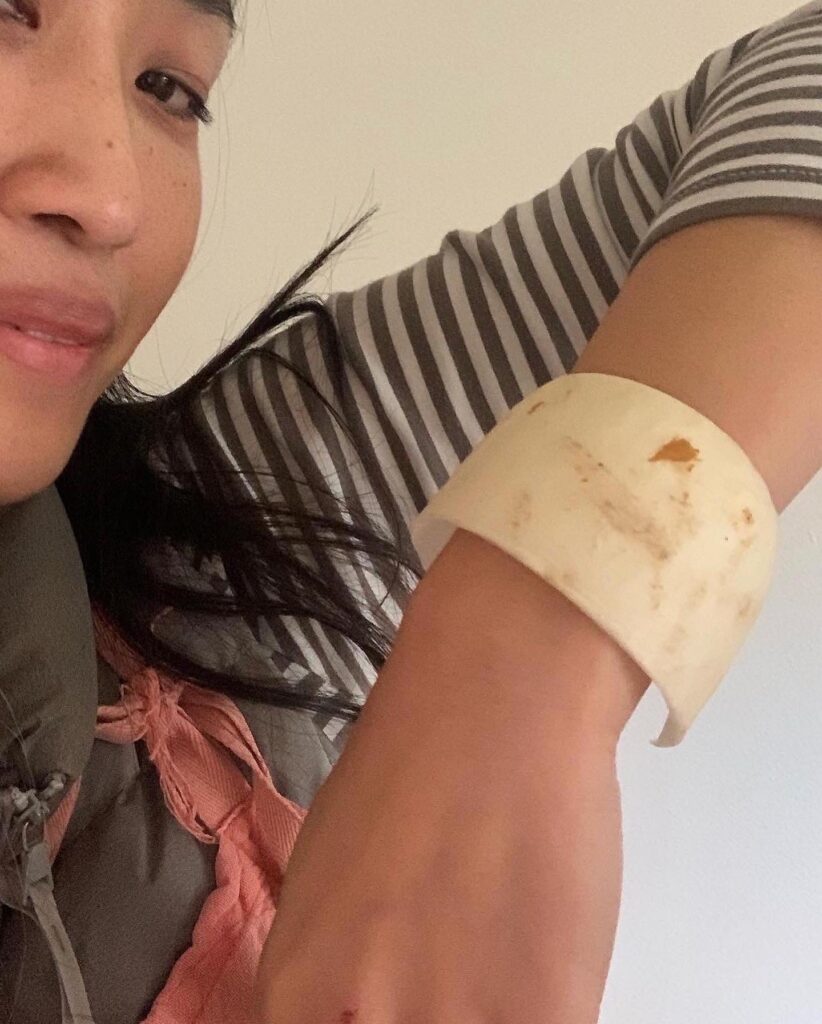 This acts brought me to make an arrangement.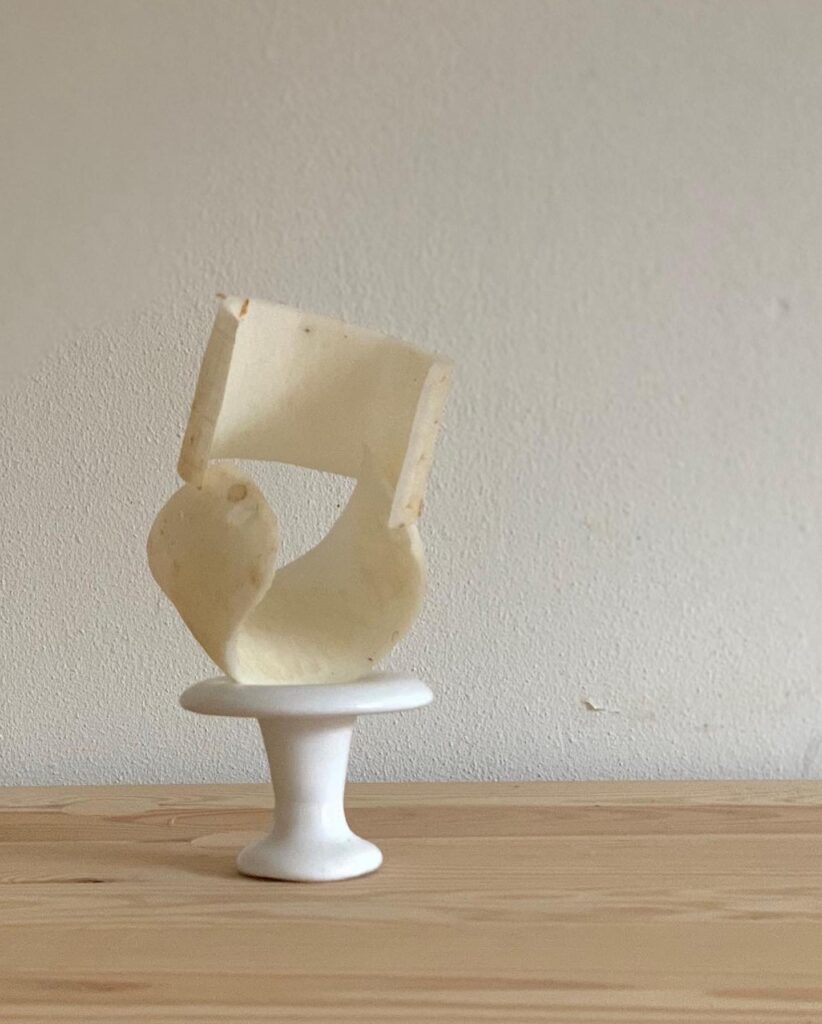 I like the combination of shiny white of ceramic and matt white of Daikon. The empty place which I made for New Year's Day is perfect for the arrangement too.