\ Edible Story of Double kiwi / 2023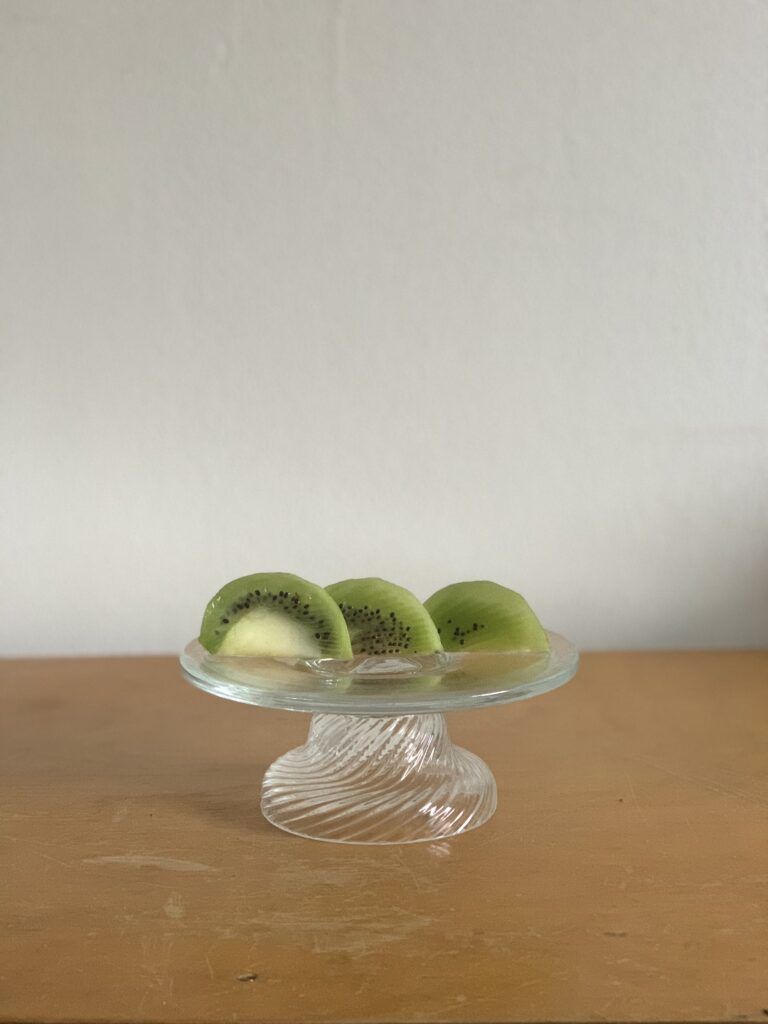 I was in the market 2 weeks ago. I could feel spring in the air and the light. The double kiwi was the offer of week. I bought two of them.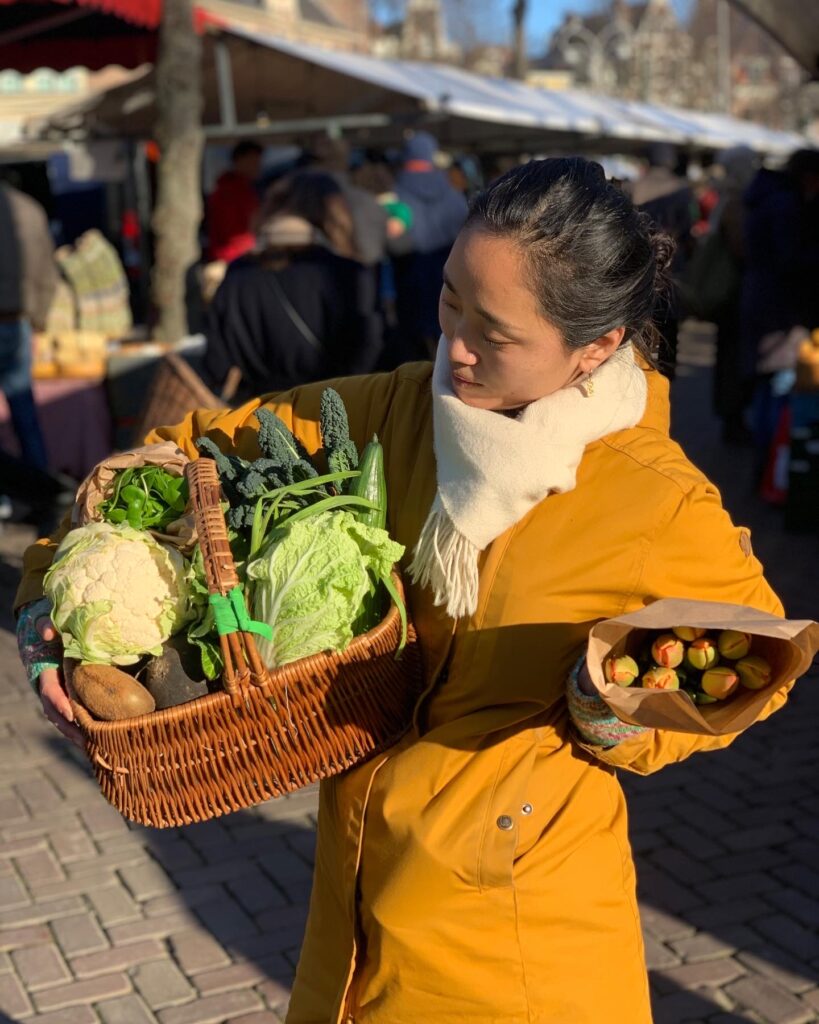 I felt the kiwi like a baby in a belly. I made one arrangement at my kitchen a.k.a. my sanctuary. There is a secondhand stoup and I thought it's perfect to put it.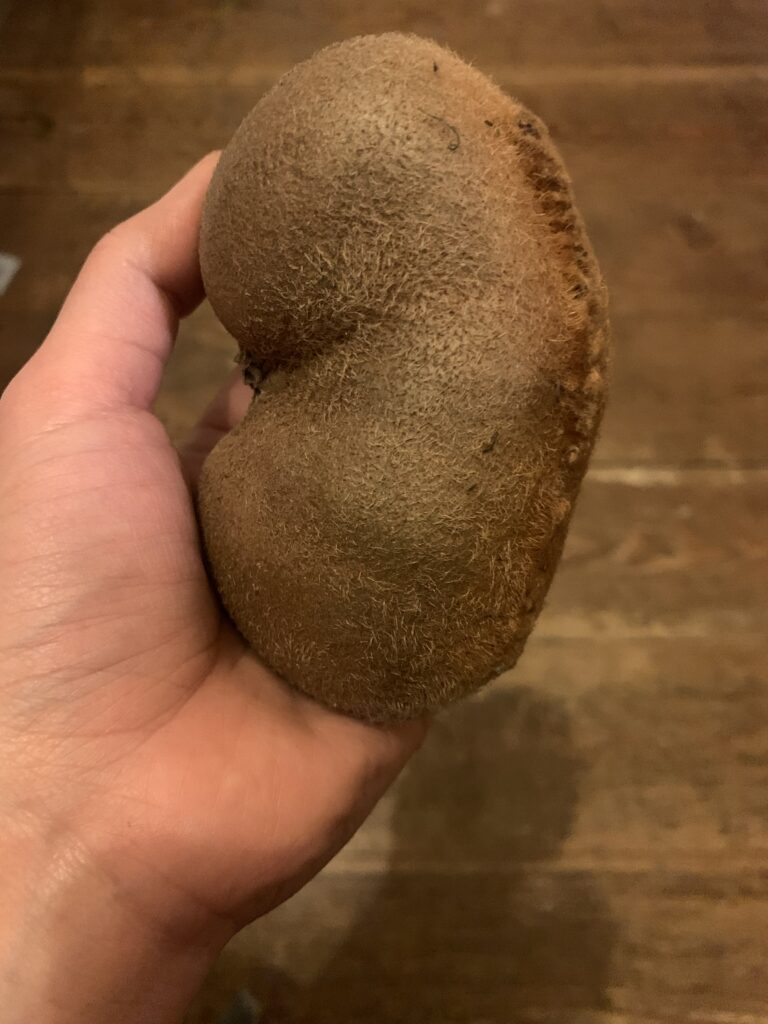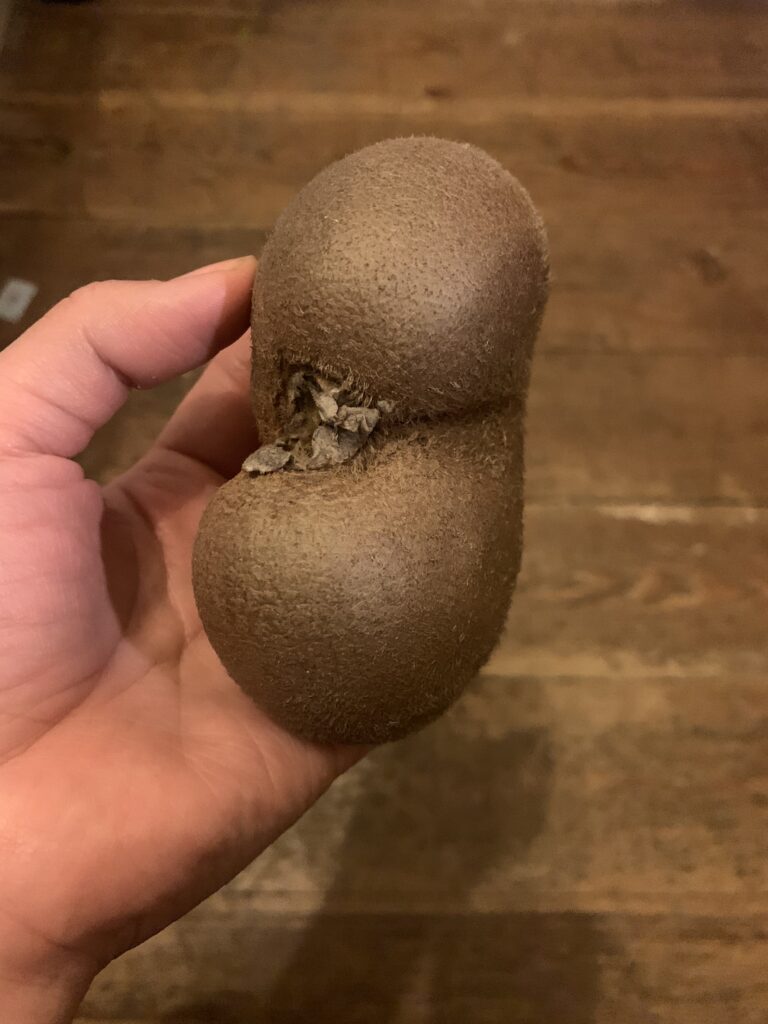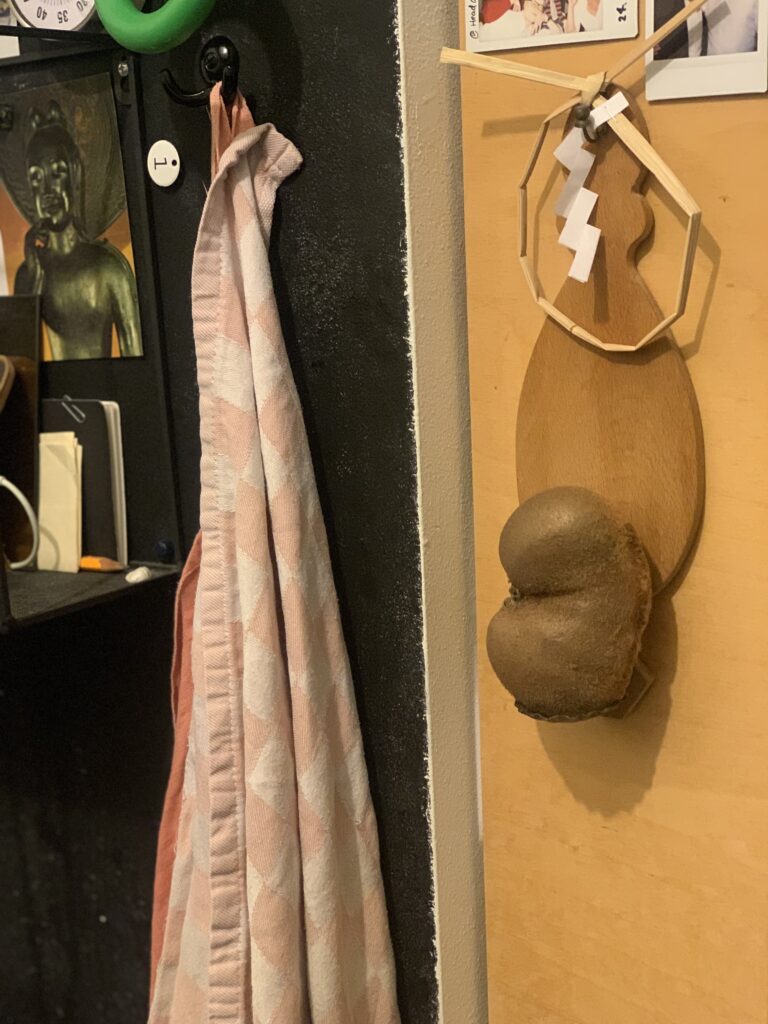 I also made another arrangement with it and using beautiful section of kiwi.
I decorated the arrangement with this print made by Hiromi Nakai. I bought this work Nagoya City Art Museum in 2004. Ikebana is originally decorate with scroll on the Tokonoma(The tokonoma, a Japanese-style alcove, is a recess built into the wall of a Japanese-style room.) I thought It's a perfect print decorate with my Ikebana.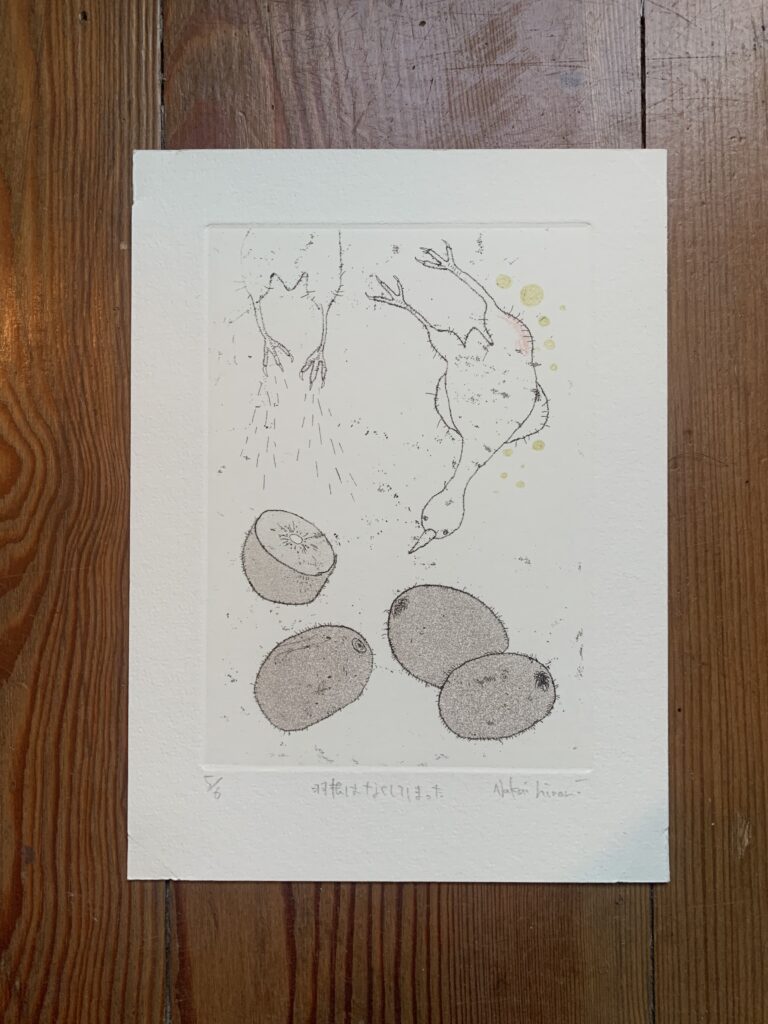 This work is with me almost 20 years, but it always in my collection box. It's so nice to take out from it and display on my wall.